13 FUN THINGS TO DO IN LANGEBAAN
May 28, 2021
13 FUN THINGS TO DO IN LANGEBAAN
Langebaan is a coastal town on the West Coast, located just 120km from Cape Town. Langebaan is the home to our little piece of "Greece", Club Mykonos Resort and the popular West Coast Lagoon inside West Coast National Park.
I have compiled a list of 13 fun things you can do around Langebaan:
1. VISIT OR SLEEP AT THE CLUB MYKONOS RESORT AND CASINO
Our little piece of "Greece" on the West Coast – Club Mykonos Resort is located on the serene shores of the spectacular Langebaan Lagoon.
Club Mykonos is a family-friendly premium holiday resort offering different types of accommodation, activities, a variety of eateries and facilities, and a casino.
2. VISIT WEST COAST NATIONAL PARK
West Coast National Park is popular for its bright turquoise salt lagoon, birdlife, and for spring wildflowers which occur only between the months of August and September in the Postberg Flower Reserve section of the park.
Wildlife inside the park includes small animals such as Tortoise, Caracal, Bat-eared Fox, Cape Gray Mongoose, Reptiles, and other large animals such as Antelope, Bontebok, Eland, Gemsbok, Red Hartebeest, Kudu, Steenbok, Duiker, Ostriches, and Mountain Zebra in the Postberg section. Click here to see what fun things you can do and see inside the park.
3. VISIT POSTBERG FLOWER RESERVE DURING THE WILDFLOWER SEASON
This is one of the most visited wildflower hotspots on the West Coast. Even though it's part of the West Coast National Park, the Postberg Flower Reserve is only open during the wildflower season (August and September).
This is to make sure the reserve is as undisturbed as possible until the next season.
4. VISIT WEST COAST FOSSIL PARK
The West Coast Fossil Park is situated approximately 20km from Club Mykonos Resort and is world-renowned for its exceptionally well-preserved fossil faunal remains that date to the terminal Miocene/early Pliocene (circa 5.2 million years ago). A national and international team of researchers are currently unravelling the fascinating and unique history of fossils from the West Coast Fossil Park and attempting to recreate the environment and climate of the west coast some 5 million years ago. At this time many animals that are now extinct, such as saber-toothed cats, short-necked giraffes, hunting hyenas, and African bears roamed the west coast which then had a more subtropical climate with lush, riverine forests and open grasslands.
5. KHWA TTU SAN CULTURAL CENTRE
!Khwa Ttu strives to restore dignity and cultural pride navigating a practical path between the old ways and the new world.
They offer San guided tours and accommodation services.
6. VISIT THALI THALI GAME LODGE
Enjoy a Game Drive, have fun with an archery lesson, enjoy sundowners and delicious food on the deck, or spend a night or two at Thali Thali Game Lodge.
Thali Thali Game Lodge is a 1460ha game and fynbos reserve situated just 120km from Cape Town, bordering the West Coast National Park and Langebaan.
This reserve boasts a wide range of game such as Cape Buffalo, Water Buffalo, Kudu, Oryx, Giraffe, Blue Wildebeest, Eland, Zebra, Sable Antelope, Red Hartebeest, Springbok, Duiker, Bontebok, Steenbok, Ostrich, Dromedary Camel, and Emu.
7. KAYAK ON THE WEST COAST LAGOON
Gravity Adventures currently has sole rights to operate commercial sea kayaking trips/tours on the Langebaan lagoon in the beautiful West Coast National Park.
To book contact them at adventures@gravity.co.za or +27 21 683 3698
8. ENJOY A BOAT CRUISE AROUND THE LANGEBAAN LAGOON
Elite Charters operates from the Club Mykonos Marina and offers private yacht and Catamaran charters. These are conducted mainly around the Langebaan Lagoon, West Coast Nature Reserve, and Club Mykonos.
To make a booking call +27 72 702 9919
9. ENJOY JET SKI ADVENTURE
Elite Wetbikes offers 10km guided Jet Ski experiences from their Jetty at Club Mykonos towards Schaapen Island and back. All riders and passengers must be able to swim and no persons under the age of 16 years are allowed to ride on their own. Booking is essential because they are weather bound.
To make a booking call +27 72 155 2611
10. MOTORCYCLE TOURS AND HIRE
If you prefer two wheels, an open road, and wind on your face then you will have fun touring the West Coast on a motorcycle. On Route Harley Tours offers both self-ride and chauffeured tours.
They are located at Agora Square Club inside Club Mykonos.
Contact them at onroute@lantic.net or 082 883 2113
11. QUAD BIKING AND PAINTBALL SHOOTING
Active Adventures offers quad biking and paintball experiences inside Club Mykonos Resort. To book contact Grant on +27 73 255 7003 or send an e-mail to grant@woodgenie.co.za
12. SLEEP AT KRAALBAAI LUXURY HOUSEBOATS INSIDE WEST COAST NATIONAL PARK
Kraalbaai Luxury Houseboats are situated on the Langebaan Lagoon inside West Coast National Park. This unique experience offers you the opportunity of "living on the water".
With breathtaking lagoon views and all nature has to offer on your doorstep, these houseboats are ideal for a family getaway or even a romantic retreat.
For bookings contact +27 760 174788 or bookings@kraalbaailuxuryhouseboats.com
13. ENJOY A BIG 4 GAME DRIVE AT BUFFELSFONTEIN GAME AND NATURE RESERVE
Buffelsfontein Game and Nature Reserve offers one of the largest selections of wildlife and is situated just a 30-minute drive from Langebaan.
This 1600ha family-owned reserve is home to 4 of the big five (Lion, Buffalo, Rhino, and Leopard), and other species such as Cheetah, Giraffe, Zebra, Kudu, Eland, Oryx, Blue Wildebeest, Mountain Reedbuck, Red Hartebeest, and many more.
Planning a trip to Cape Town or anywhere around the Western Cape? Book flights and browse accommodation or hire a car now to get the best rates. The Cape Town City Pass gives you access to over 70 of the top Cape Town attractions, tours, and things to see and do, including the popular hop-on hop-off City Sightseeing bus.
For inspiration and insider tips, follow me on Instagram or Twitter. Remember to subscribe to my blog to receive the best Western Cape insider tips and information, discount information delivered directly to your mailbox. Copyright © Western Cape Experiences – No words or photographs on this site may be used without permission from www.westerncapeexperiences.com
You May Also Like
January 24, 2021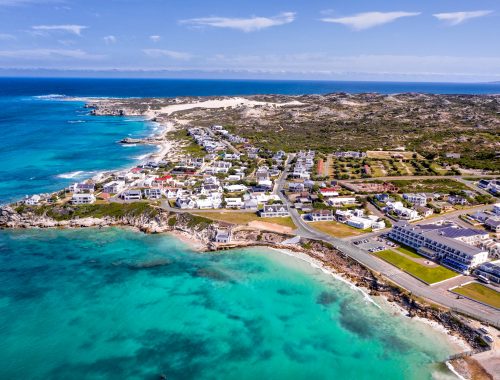 March 26, 2021