60 DESTINATION GEMS TO VISIT AROUND THE WESTERN CAPE (E-BOOK)
August 1, 2021
I LOVE EXPLORING PICTURESQUE SMALL TOWNS, VILLAGES, AND NATURE RESERVES AROUND THE WESTERN CAPE PROVINCE. IF YOU ARE CONSIDERING BUYING THIS E-BOOK, I GUESS YOU DO TOO!
The Western Cape Province has a seemingly never-ending list of exciting things any traveller could think of and you could spend many years exploring the entire province. If you consider purchasing a copy of this travel e-book, it's likely you're someone who is interested in exploring the entire Western Cape Province.
INTRODUCTION
Well…where do I even begin?
From the beginning, I guess…right?
This has to be one of the special things that are close to my heart and something I can really be proud of, and I am ecstatic to share it with you. This dream would have never been realised if it wasn't because of the support and encouragement from my social media followers, fellow travel content creators, travel and industry experts, tour guides, and local tourism offices, and most importantly, the love and understanding from my partner.
This is our victory because every suggestion, opinion, and engagement on my social media posts and travel articles contributed to the achievement of this major milestone. So, this is our victory and we are going to celebrate it together!
The journey was definitely not easy, I had many late nights, early mornings, and sometimes I had to be away from home for many days trying to revisit all the small towns and villages that made it onto the list to ensure that my recommendations are based on first-hand experience and everything was still the same or better than the last time I visited the areas.
This travel e-book will take you around the Western Cape Province, get you excited, and inspire you to start exploring the entire Western Cape Province. I have made mistakes during my road trips, sometimes I got disappointed along the way, or when I arrived at some destinations while trying to discover exciting and hidden destination gems around the Western Cape Province. This travel e-book is your lifetime pocket travel companion that will help you plan your future Western Cape Province travel adventures without making some of the costly mistakes I made.
My mission is to visit picturesque small towns and villages, collect and share authentic local stories, try and test tour activities and accommodations in the area, visit tourist attractions, and research about more destination gems around the Western Cape Province so that your future plans to visit the Western Cape Province are cost-effective and as effortless as possible.
Please note that all the links in this travel e-book including the table of contents are clickable.
With a heady mix of mountains, dramatic mountain passes, endless views of the Atlantic and Indian Oceans, sandy beaches, salty lagoons and bays, amazing rock formations, interesting caves, fossils, San rock art, steep cliffs, waterfalls (in rainy season), Cape Winelands, wildlife and marine wildlife safaris, and picturesque towns and villages, the Western Cape Province will leave you breathless and excited at the same time.
Cape Town is my home, and it's an honour to call this world-class city my home. I have always wanted to find out what else the Western Cape Province can offer visitors, so I started taking chances on more off-the-beaten-path destinations around the province to look for picturesque small towns, villages, nature reserves, and unique experiences. There were a few flops of course, but many happy surprises that made me keep going back to the small towns and villages I have discovered over the years and to share my experiences with my friends and family on my Instagram Page or Western Cape Experiences Travel Blog.
WHAT YOU GET WHEN YOU PURCHASE A COPY OF THIS TRAVEL E-BOOK
A FREE updated version of this e-book for life.
1 x FREE virtual Western Cape travel planning consultation with Tebogo Pin-Pin on request worth R450.
1 x FREE Western Cape itinerary planning on request worth R650.
EXTRACT FROM THIS E-BOOK
PAARL
Situated just 60km from Cape Town, this town with Cape Dutch-style homes boasts a rich history and culture, and it is the third-oldest city and European settlement in South Africa and the largest in the Cape Winelands. The area is surrounded by towering mountains and fauna and flora-filled nature reserves, wine estates, and flanked by huge boulders that gave the town its name because they look like pearls from the sky when lit by the sun hence the name Paarl (meaning pearl in Afrikaans derived from the Dutch word Parel).
ACTIVITIES AND ATTRACTIONS IN PAARL
1. VISIT THE TAAL MONUMENT
Taal Monument is the Afrikaans Language Monument that acknowledges the influence of a variety of languages on the development of Afrikaans, namely Dutch, Malay, Malay-Portuguese, Arabic, French, German, English, and the indigenous Khoi and African languages.
2. VISIT THE ALPACA LOOM AND WEAVING STUDIO
Visit The Alpaca Loom and enjoy a guided tour accompanied by cute woolly alpacas. You will also have the opportunity to browse a luxurious selection of hand-made treasures, ranging from handwoven scarves, shawls, ponchos, and blankets to knitted beanies and mittens.
3. BEER TASTING AT BERG RIVER BREWERY
Visit Berg River Brewery to taste their finest craft beers and eat at their restaurant while listening to live music.
4. WINE TASTING ON PAARL WINE ROUTE
Click here for a full list of wine estates on the Paarl Wine Route.
5. VISIT LE BONHEUR CROCODILE FARM
Visit Le Bonheur Reptiles and Adventures and get up close and personal with reptiles while enjoying a relaxing day or weekend on their farm in the heart of the Winelands. They offer reptile adventures such as crocodile pond tours and snake exhibitions (locals and exotics). Children will enjoy the spacious kids' play area, tranquil catch-and-release dam, and scrummy wood-fired pizzas.
6. DRAKENSTEIN LION PARK
Drakenstein Lion Park was established in 1998 to provide lions in distress with sanctuary, where they could live in safety, free from abuse and persecution, and be treated with the compassion and respect they deserved.
7. LIMIETBERG NATURE RESERVE
A family-friendly camping spot tucked away in the Du Toitskloof Mountains. Limietberg Nature Reserve is a pristine nature reserve tucked away in the Du Toitskloof Mountains near Paarl. This nature reserve offers a number of amazing hiking trails through steep kloofs and deep valleys. You will have the opportunity to visit many historical sites along the trails, including ancient rock art, a disused manganese mine, and the graves of convicts who helped build the Bainskloof Pass.
8. VISIT THE RASTA HOUSE IN MBEKWENI TOWNSHIPS
This five-story wooden Rasta house is a feast for the eyes. The owner has been building it for over twenty years.
For a tour of Mbekweni with a knowledgeable local guide, including a visit to the Rasta House contact Nancy Cowie on 021 764 3442 or Mariette van Velden on 021 873 2967.
9. PAARL HERITAGE WALK
Join one of the Heritage walking tours offered by Hybré van Niekerk, a former Marketing Coordinator of Paarl Tourism and former Curator of Het Gesticht Slave Museum and now a proud owner of Paarl Historical Walk and Tours (PTY) LTD.
WHERE TO SLEEP IN PAARL
d'Olyfboom Guest House | Pearl Valley Hotel | La Bella Vita Studios | Valley Golf Lodges
Click here for more accommodation options.
ORDER YOUR COPY NOW!
Purchase your copy now for R650 with all the below mentioned benefits or for only R175 without them.
Click here to place your order TODAY!!!
WHAT YOU GET WHEN YOU PURCHASE A COPY OF THIS TRAVEL E-BOOK FOR R650
A FREE updated version of this e-book for life.
1 x FREE virtual Western Cape travel planning consultation with Tebogo Pin-Pin on request worth R450.
1 x FREE Western Cape itinerary planning on request worth R650.
You May Also Like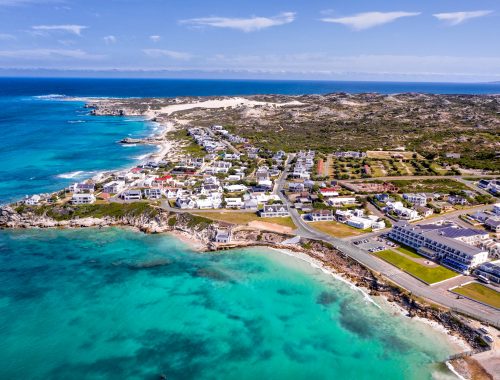 March 26, 2021
August 9, 2021
June 14, 2021