TOURISM MONTH 2022 – SEPTEMBER IS TOURISM MONTH
September is Tourism Month and is an exciting time to go out and explore our beautiful country. On 27 September, the United Nations World Tourism Organisation (UNWTO) celebrates World Tourism Day. This year, World Tourism Day is being celebrated under the theme "Rethinking Tourism". Minister of Tourism, Lindiwe Sisulu said this theme is fitting as the tourism sector is being reimagined following the devastating impact of the COVID-19 pandemic. During the pandemic, the tourism sector had to step back, relook the industry as we know it, and ultimately, see how we can rebuild it.
This is also the month that South African Tourism hosts its iconic annual domestic campaign, Sho't Left Travel Week. This year's Travel Week will kickstart from the 5th to the 11th of September. During this week, participating tourism businesses will offer travellers discounted travel deals, tourism-related products, and services of up to 50%. These deals must be bought during Travel Week, however, can be redeemed at any other time depending on the partner's terms and conditions. South African Tourism has partnered with the tourism trade and negotiated the best rates for South Africans, making tourism accessible and affordable for all.
Minister Sisulu encourages South Africans to travel domestically to get a better understanding of affordable, exciting, and world-class attractions, activities, and destinations that are available on their own doorsteps. This will also serve as an opportunity to promote domestic tourism and create a culture of travel amongst South Africans. This collective effort is in line with the country's vision to ignite inclusive economic growth, sustainable job creation, and transformation.
The objective of Tourism Month is to ensure that tourism provides maximum benefit to communities from underdeveloped regions, both urban and rural, as well as previously disadvantaged groups. During the COVID-19 pandemic when there were travel restrictions and the world wasn't visiting us, South Africans came together to support and sustain the tourism sector by exploring our country, especially those small towns we usually pass on our way to bigger cities and that made many South Africans appreciate domestic travel more than before.
The Minister further stated that domestic tourism has been leading the sector's recovery and continues to be the cornerstone of the local tourism industry. This recovery is evident in the domestic tourism performance figures for the first half of 2022, with holiday trips increasing tremendously. 15.2 million domestic trips were taken in the first half of 2022, marking a 114% increase when compared to the same period in 2021. This figure is also incredibly higher when compared to 8.6 million domestic trips taken for the same period in 2019.
In the Western Cape, according to Wesgro in its Tourism Research Overview July 2022, the top 5 highest year-on-year growth rates in July 2022 for the Western Cape were recorded for Robben Island, Cango Caves, Boulders Beach (Table Mountain National Park), Viljoensdrift River Cruise, and Table Mountain Aerial Cableway. For someone who is passionate about domestic travel and enjoys exploring small towns and villages around our country, especially the Western Cape, the report also shows that more meaningful collaborations with the trade, marketing and activations, and education in small towns and rural areas are still needed in order to support local businesses in those areas and encourage South Africans to explore them especially the small towns they never hear about in the media.
Tourism Month festivities are held throughout the country while the annual Tourism Month launch celebrations are held in a different province each year and this year's launch was held in the Western Cape at !Khwa ttu, a San Culture and Education Centre on the West Coast and it is an honour to have been invited with other writers and journalists as part of media partners for the launch of this year's Tourism Month. Western Cape Premier Alan Winde said he is honoured that the Western Cape has been chosen as the host province for this year's Tourism Month launch celebrations.
With a wide range of travel experiences such as heady mix of mountains, dramatic mountain passes, beach holidays, Winelands, salty lagoons and bays, amazing rock formations, interesting caves, fossils, San rock art, steep cliffs, nature reserves, botanical gardens, waterfalls, big five game drive, marine safari, and shopping experience at one of many world-class malls, the Western Cape province should definitely be on your list of places to explore during this year's Tourism Month.
Our three-day media trip and celebration began in Cape Town with dinner at Gold Restaurant hosted by Kathleen Pretorius from Cape Town tourism before spending a night at Portswood Hotel in V&A Waterfront. On our second day, we stopped at Route 27 for Roosterkoek meals, biltong, and refreshments before making our way to Darling, one of the small towns on the West Coast to spend a day exploring the area. We enjoyed olive and wine tasting at Darling Olives and had lunch at Darling Brew, one of South Africa's first well-established and award-winning microbreweries. Club Mykonos, a family-friendly holiday resort located on the serene shores of the scenic Langebaan Lagoon along the beautiful West Coast was our second overnight destination.
Minister Sisulu thanked the tourism trade for being part of Travel Week. She also thanked South Africans for keeping the tourism sector going during the COVID-19 pandemic. She encouraged South Africans to take advantage of the discounted rates to go out and explore our beautiful country.
Let's all take advantage of the Sho't Left discounted travel deals to go out and explore our country, and respond positively to the Minister's call to explore our beautiful country and #LiveAgain
DISCLAIMER
This article may contain affiliate links. I may receive compensation if you make a booking through the links on this blog post but it won't cost you anything extra.
BLOG POST UPDATES
I update my blog posts regularly to make sure that links are up to date and spelling is correct. Let me know if you notice anything that needs to be updated in this blog post.
Planning a trip to the Western Cape? Why not take advantage of the Sho't Left Travel Week deals of up to 50%.
For inspiration and insider tips, follow me on Instagram or Twitter. Remember to subscribe to my blog to receive the best Western Cape insider tips and information, discount information delivered directly to your mailbox. Copyright © Western Cape Experiences – No words or photographs on this site may be used without permission from www.westerncapeexperiences.com
You May Also Like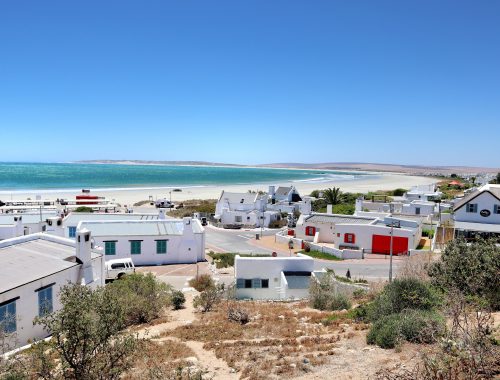 December 19, 2020
June 17, 2021