THE COTTAGE AT SKY VILLA PLETT
This was our third time visiting Sky Villa Boutique Hotel in Plettenberg Bay, a five-star rated villa-style boutique hotel with the breathtaking views of the ocean, Tsitsikamma mountains, and Keurboomsrivier. However, this time we went to check out their cottage, The Cottage at Sky Villa Plett (not its official name).
Perched on a hilltop in Baron's View Estate and overlooking the breathtaking Tsitsikamma mountains, this elegantly decorated, fully furnished, and private cottage is located just a stone throw away from Sky Villa Boutique Hotel. It consists of one large en-suite bedroom, a cute loft area, a fully-equipped open-plan kitchenette, a lounge, and a patio with views of the Atlantic Ocean and Tsitsikamma mountains. The cottage is perfect for a travelling couple or friends who prefer self-catering accommodations.
The Cottage at Sky Villa Plett is also part of the Raw Africa Boutique Collection (formerly Cape Summer Boutique Collection). Raw Africa Boutique Collection is a privately owned boutique collection of exclusive accommodations in the Western Cape along the Cape coast to Plettenberg Bay. All their properties are well positioned within close proximity to popular tourist hotspots offer luxury amenities and cater to the discerning guest. All the properties within the group have been carefully selected to showcase their surroundings and feature tastefully decorated interiors, the finest linen and five-star service.
THE COTTAGE
Even though the cottage is next to their luxurious fourteen-sleeper villa, you have a separate entrance and the patio is well potioned to offer guests in the cottage some privacy.
The moment you enter the cottage you will realise that the luxurious feel and look of Sky Villa Boutique Hotel, attention to detail, and creative décor continue throughout the cottage too. The space has been elegantly decorated for your relaxation and comfort.
The Cottage at Sky Villa Plett has an outdoor heated plunge pool, indoor wood-fired fireplace, flat-screen TV with DSTV, high-speed Wi-Fi, standard fridge and freezer combo, Nespresso machine including capsules and complimentary tea, coffee and sugar.
A private patio with large sliding doors overlooking the Tsitsikamma mountains and the sea adds an extra sitting area where you can enjoy sundowners or just relax. The large bedroom on the ground floor features a King-sized bed and en-suite bathroom with a shower, heated towel racks, and an airconditioning system.
The stairs lead up to a cute loft with a single bed, study table and chair and lounge. The stairs are steep so I wouldn't let a small child sleep alone or be left unsupervised in this space. I only used this space once when I needed to take my afternoon nap.
THE LOCATION
The Cottage at Sky Villa Plett is located on a hilltop inside Baron's View Estate in Plettenberg Bay. Plettenberg Bay (or "Plett" as the locals call it) is one of the popular seaside holiday destinations on the Garden Route in the Western Cape Province and it's situated just 33km from Knysna and 67km from Tsitsikamma National Park. Here you will find beautiful bays, Robberg Peninsula's white sandy beaches, scenic Robberg Nature Reserve hiking trails, wildlife, and plenty of fun activities to keep you entertained during your stay.
This town enjoys a moderate climate and a relaxed majestic indigenous forest atmosphere. With fun activities such as animal attractions, swimming in white sandy beaches, bird watching, boat tours, cycling, fishing, golfing, scenic hiking trails, nature pool, nature walks, surfing, water sports, kayaking, and whale watching around the area, you will always find an excuse to go back.
GETTING TO THE COTTAGE AT SKY VILLA PLETT
Fly to George Airport from Cape Town, Johannesburg or Durban, hire a vehicle at George Airport and self-drive to the hotel (105km).
Fly to Gqeberha (Port Elizabeth) Airport from Cape Town, Johannesburg or Durban, hire a vehicle at Port Elizabeth Airport and self-drive (241km).
Drive from Cape Town – This is my favourite way to explore the Garden Route because the experience offers a diversity of picturesque towns and villages, scenic landscapes, dramatic mountain passes, indigenous forests, interesting caves, sandy beaches, wine farms, wildlife safaris and marine wildlife safaris including a little bit of Klein Karoo. Trust me, you don't even need to worry about hiring a 4×4 for the trip. A normal roadworthy vehicle is more than capable and there are petrol stations, padstals, wine estates, and restaurants along the road. A single trip will cover approximately 530km.
WHERE TO EAT AND DRINK
Besides a variety of restaurants around Plettenberg Bay, Sky Villa Boutique Hotel has a restaurant that serves delicious food prepared by their team of in-house Chefs. The hotel uses locally produced ingredients (in season) from local suppliers and farmers.
The hotel also offers a wide range of local wines, beers and cocktails, and other alcoholic beverages from their restaurant or bars. The rooftop bar with spectacular views of the Atlantic Ocean and the Langekloof Mountains is an ideal spot for sundowners.
FUN ACTIVITIES IN AND AROUND PLETTENBERG BAY
Fun activities in Plettenberg Bay include animal attractions, swimming in white sandy beaches, bird watching, boat tours, cycling, fishing, golfing, scenic hiking trails, nature pool, nature walks, surfing, water sports, kayaking, and whale watching.
Other nearby activities include hiking in Robberg Nature Reserve in Plettenberg Bay, a visit to Birds of Eden and Monkeyland, Tenikwa Wildlife Awareness Centre, Jukani Wildlife Sanctuary, Lawnwood Snake Sanctuary, Plettenberg Adventure Land, and Plettenberg Bay Game Reserve (Big 5), and if you don't mind driving as I do, take a drive (65km) to Tsitsikamma National Park for the segway tour, canopy tour, kayak and lilo adventure, snorkelling, blackwater tubing, walk on the suspension bridge, and/or bungee jump at the Bloukrans Bridge, the world's highest commercial bungee jumping bridge in the world.
WHEN TO PLAN YOUR VISIT TO PLETTENBERG BAY
Thanks to its geographic location, Plettenberg Bay, just like other towns on the Garden Route has a moderate climate with favourable weather all year round. Days are longer and the temperatures higher in the summer, making the months of December to April extra desirable. Annual Plett Rage is also hosted between December and January if you don't mind the crowd.
From the cute and elegantly decorated cottage and friendly staff to the warm hospitality, we could not have asked for a more perfect and enjoyable place to relax and recharge after the hectic year we have had.
BOOKINGS:
For enquiries or to book, contact Sky Villa Boutique Hotel at info@skayvilla.co.za or call 087 550 2967.
For travel inspiration and insider tips, follow me on Instagram or Twitter. Remember to subscribe to my blog to receive the best Western Cape insider tips and information, discount information delivered directly to your mailbox. Copyright © Western Cape Experiences – No words or photographs on this site may be used without permission from www.westerncapeexperiences.com
BLOG POST UPDATES
I update my blog posts regularly to ensure that links are up to date and spelling is correct. Let me know if you notice anything that needs to be updated.
You May Also Like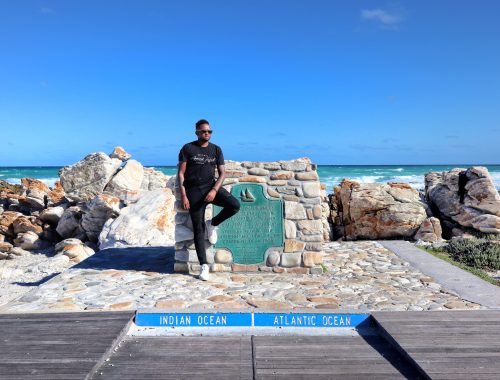 March 26, 2021
April 3, 2021
August 13, 2022