GARDEN ROUTE GAME LODGE – THE GARDEN ROUTE COAST
August 9, 2021
The Western Cape Province is blessed with many options when it comes to game lodges and safari experiences however, a common misconception about South African game lodges is that they are too expensive for locals and are targeting international guests. While this might be true for some, there are a few affordable game lodges in South Africa and I have also seen some game lodges introducing special offers such as special rates for locals and pay-for-two and stay-for-three night packages in order to attract local market and Garden Route Game Lodge is certainly one of them.
Set against the backdrop of the majestic Langeberg mountain range and just three and a half scenic hour drive from Cape Town (or 1-hour drive from George airport) between Albertinia and Mossel Bay, Garden Route Game Lodge is conveniently located at the entrance of South Africa's world-famous Garden Route Coast.
This malaria-free, family-owned, and operated private game reserve is home to an abundance of animal and birdlife including the BIG FIVE, and offers different accommodation options in their 8 Sunset Ridge luxury suites, 16 lodge rooms, and 18 private chalets.
We spent a night at Garden Route Game Lodge during our recent 7-day Garden Route trip and we stayed in one of their luxury suites, Sunset Ridge.
We had booked a lodge room however, we were upgraded to sleep in the Sunset Ridge luxury suite, a freestanding suite with a private deck overlooking the reserve. On arrival, we sanitised and our temperatures were checked before being welcomed with a complimentary welcome drink followed by check-in and site inspection which I had requested as part of my educational visit.
After enjoying our delicious lunch on the restaurant deck overlooking the reserve, we went on our first evening guided game drive. Your booking includes two guided game drives, a refreshment stop during the game drive with complimentary alcoholic and non-alcoholic drinks, a daily breakfast, and a three-course dinner.
During our guided game drive, the tour guide explained that sightings of the BIG FIVE (lion, elephant, buffalo, leopard, and rhino) are frequent on the game reserve and visitors spending one or two nights usually get an opportunity to spot at least four of the BIG FIVE during their stay. Other game on the reserve includes zebras, wildebeests, springboks, elands, impalas, and other species of antelopes and small animals.
OTHER ACTIVITIES AND FACILITIES INCLUDE
Spa
Restaurant
Birdwatching
Flora and Fauna
Guided game walks
Picnic in the reserve
Mountain bike trails
Games room and lounge
Large infinity swimming pool
Kids on safari (walk and stalk, fishing, skull garden, and cheetah tracking)
If you spend a night or two you will have an opportunity to go out on early morning and evening game drives in an open safari vehicle. Garden Route Game Lodge has the BIG FIVE available to spot, however, spotting all of them is not guaranteed because they roam freely and are still considered wild animals. We enjoyed an evening game drive and were fortunate to spot four of the BIG FIVE, elephant, rhino, buffalo, and lion. We also spotted a cheetah and a few cubs, hippo, zebras, impalas, elands, and springboks. We did not go for the sunrise game drive because we felt that we had seen most of the animals and we wanted to enjoy our suite and other facilities in the reserve before making our way to Plettenberg Bay.
The lions we spotted were in a separate enclosure.  Our tour guide explained to us that lions are natural hunters who kill even if they are not hungry and if they let them mix with other animals, they would need to replace many of the other animals especially zebra, impalas, and springbok. The game drive was followed by a delicious three-course dinner.
When you stay for a night or longer, you will sit at the same table every time you go to the restaurant for dinner and/or breakfast, and tables are set far apart from each other to maintain social distancing.  All Covid protocols are in place with sanitisers and temperature checks on entry and the tables and chairs were sanitised regularly too.
Garden Route Game Lodge offers a variety of accommodation options to choose from. We stayed in one of their newest additions, Sun Ridge Luxury Suite which is a freestanding suite with a private deck overlooking the reserve.
Décor is elegant, fresh, and contemporary while maintaining earthy elements. The en-suite bathroom boasts a freestanding bathtub, spacious shower, and double vanity. If you have an adventurous spirit and being naked outside in the wild is your thing, then you would be happy to know that there is an outside bathtub and shower which my partner enjoyed especially at sunrise.
FEATURES IN OUR SUITE INCLUDE
In-room safe
Air conditioning
Tea and coffee unit
Nespresso machine
Fully stocked mini-bar
Direct-dial telephone
Bathrobes and slippers
Wood burning fireplace
Nespresso coffee machine
Private-label room amenities
Custom-designed soft furnishings
Discreet housekeeping twice daily
Complimentary WiFi in all the rooms and public areas
Garden Route Game Lodge is conveniently located on the N2 between Albertinia and Mossel Bay making it an ideal stop that you should consider including on your Garden Route itinerary. They are currently running a variety of special offers including the most popular one, 'Stay 3 Nights, Pay for 2' package which includes breakfast, a three-course dinner, and daily game drives. They are also running a Family Fun Break special where children under 12 years stay for free (max of 2 children).
www.grgamelodge.co.za | + 27 28 735 1200 | reservations@grgamelodge.co.za
So if you're looking for a family-friendly and affordable BIG FIVE game reserve in the Western Cape Province, then consider visiting Garden Route Game Lodge. Driving to the reserve from Cape Town or George Airport offers scenic landscapes and plenty of farm stalls along the N2 to keep the driving boredom at bay.
DISCLAIMER
This article contains affiliate links. I may receive compensation if you make a booking through the links on this blog post but it won't cost you anything extra.
IMPORTANT UPDATE
Some businesses may revise their operating hours and menus due to the season and COVID-19 pandemic. Other businesses may close, either temporarily or permanently without notice. Please check their websites for updates and book well in advance.
BLOG POST UPDATES
I update my blog posts regularly to make sure that links are up to date and spelling is correct. Let me know if you notice anything that needs to be updated in this blog post.
Planning a trip to the Cape West Coast or anywhere around the Western Cape? Book flights and browse accommodation or hire a car now to get the best rates. Alternatively, contact me at tebogo@westerncapeexpereinces.com and I will help you plan your adventure.
For inspiration and insider tips, follow me on Instagram or Twitter. Remember to subscribe to my blog to receive the best Western Cape insider tips and information, discount information delivered directly to your mailbox. Copyright © Western Cape Experiences – No words or photographs on this site may be used without permission from www.westerncapeexperiences.com
You May Also Like
September 19, 2021
March 16, 2021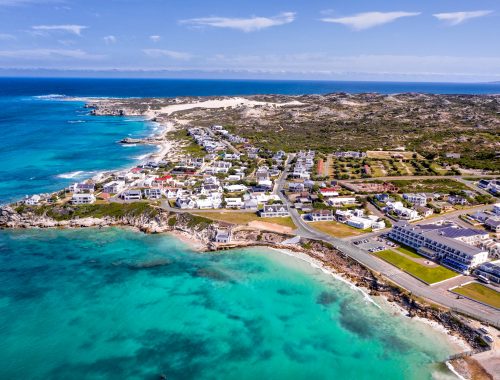 March 26, 2021